GUATEMALA - PIEDRA AZUL - WASHED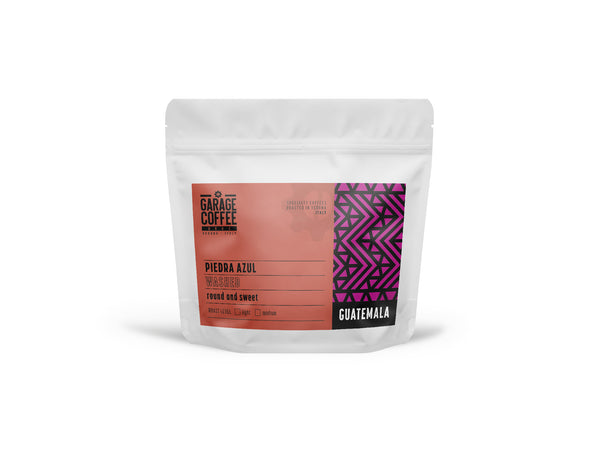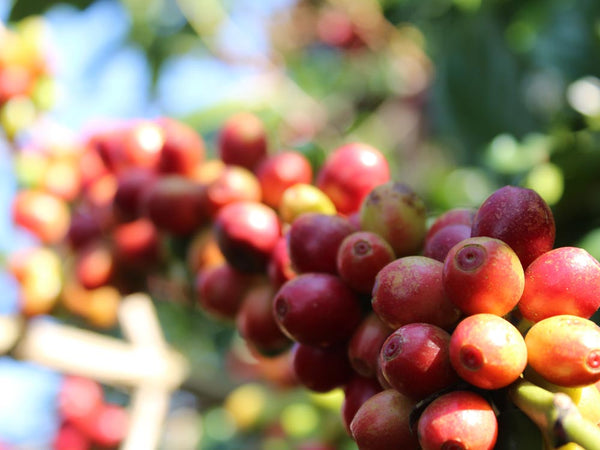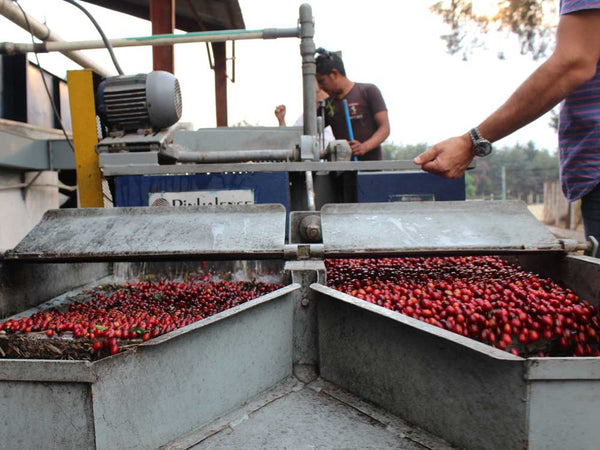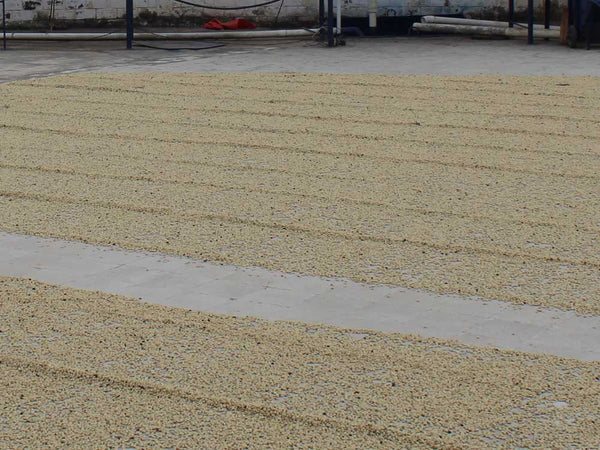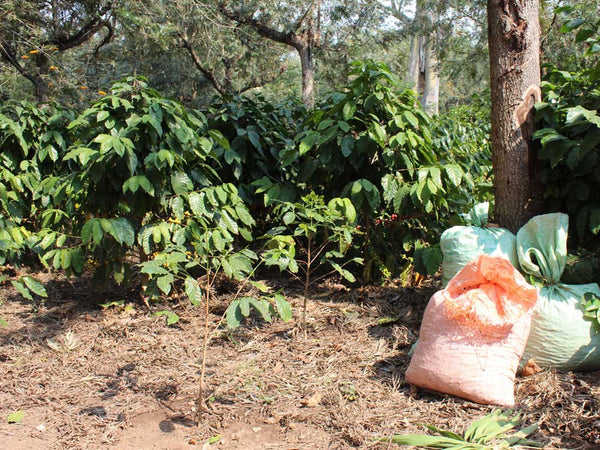 DESCRIPTION
SENSORY
Sensory profile: Round and sweet
Aromatic Notes: Candied orange, milk chocolate, caramel
Taste & Body: Clean and sweet, low acidity, medium body and persistent
DESCRIPTION
TECHNIQUE
| | |
| --- | --- |
| Package weight | 250g |
| Origin | Guatemala |
| Area | Huehuetenango |
| Cooperative/Farm | El RIncon |
| Microlot | Piedra Azul |
| Altitude | 1500-1800m |
| Variety | Caturra, Bourbon |
| Process | Washed |
| Moisture | 10,6% |
| FARMGATE PRICE* | 6,59€ |
DESCRIPTION
COMPLETE
Perched in the captivating landscapes of La Libertad, Huehuetenango, Guatemala, the esteemed Finca El Rincón features a history rich in legacy and dedication. Purchased by Roberto Molina in 1956, this 25.5-hectare farm witnessed the cultivation of Caturra, Bourbon and Catuaí varieties. After the passing of Roberto Molina in 2012, his wife Yolanda Garrido de Molina took care of the farm until 2016. From that point on, the Vides family took the reins, pushing the farm into a new era of production that includes washed, natural and honey coffees.

Finca El Rincón is located at an altitude between 1500 and 1800 meters above sea level. Accompanied by the embrace of Gravilea and Inga Shade, the farm is a testimony to the meticulous art of cultivation. Pruning, carried out annually, adapts to the constantly evolving needs of each plant, while selective manual harvesting ensures that only the ripest cherries end up in the collection baskets.

The coffee's journey from tree to cup is a symphony of precision. After 24 hours in the bags, the cherries are subjected to a series of refined processes, including pulping, fermentation and washing over the course of approximately 24 hours. Once the process is complete, the beans are spread on the patio for approximately 15-18 days, reaching the perfect humidity level. They are subsequently stored in the company's warehouses, awaiting the next step.

The lot known as Piedra Azul is an integral part of the production of El Rincón Farm, owned by the Vides family. Its name originates from the blue rocks that grace the stream that runs along the plot where the coffee thrives. The very essence of this stream infuses the coffee with a sense of connection to the earth. The El Rincón farm, in turn, is a cornerstone of Finca La Bolsa, adding to the collective legacy.

Moving coffee from farm to cup involves going to a dry mill in Guatemala City. Here adherence to customer requirements is a non-negotiable standard. Cupping approval in the QC lab provides the final stamp of excellence before the coffee is elegantly packaged in custom bags.

The journey is not without its challenges. The farm finds itself having to deal with the complexity of high production costs, emblematic of its dedication to quality. The ebb and flow of foragers and workers in the region echoes broader socio-economic dynamics.

For the future, the company plans continuous investments and developments, to further refine its already impressive coffee production. While coffee remains their cornerstone, the legacy extends to education and fostering a vibrant community.

In the heart of the picturesque landscapes of La Libertad, Finca El Rincón is more than just a farm: it is a testament to a family's legacy. The Vides family's commitment to coffee excellence resonates in every cup, connecting past, present and future. Among the hills, this café weaves a tale of tradition, innovation and shared pursuit of excellence, a journey that resonates with the heritage and splendor of the region.
*FARMGATE PRICE
The Farmgate price is ultimately the real price paid to the farmer who originally produced the coffee. Ultimately it is the most transparent price you can find.
The following costs must then be added to the Farmgate price before arriving at the roasting plant:
Packaging costs
Handling costs at origin
Logistics costs (shipping and customs duties)
Handling charges on arrival
Costs of customs clearance and phytosanitary controls in Europe
Internal transport costs
ROASTING
We roast in two different ways, dividing into two main groups, based on the type of extraction:

Light: suitable for Filter/Aeropress-type extractions, or for those looking for a coffee with a note of marked acidity and many aromas.
Medium: suitable for Espresso/Moka extractions, or for those who want a coffee with a much more intense flavor and a touch of bitterness.

GRINDING
There are dozens of different grinds, it can be said that each machine or equipment needs a grind ad hoc.
With us you can choose to buy ground coffee for Moka or Filter.
We have tried to summarize them as follows:
Ibrik/Cezve:
Espresso:
Moka:
V60 Filter:
Chemex:
French Press/Infuser:

QUANTO DURA?
Il caffè ha una durata limitata quando parliamo di qualità. Anche se in etichetta si può scrivere fino a 24 mesi, in genere il caffè di alta qualità, in pochi mesi ha perso la maggiorparte del sapore e dell'aroma. Consigliamo di berlo tra i 7 giorni e i 60 giorni dopo la data di tostatura (a patto che il sacchetto non sia mai stato aperto). Quando il sacchetto viene aperto, la qualità del caffè deteriora rapidamente sempre e in pochi giorni si perdono aromi e sapore. Purtroppo non sempre viene scritta la data di tostatura, soprattutto dalle aziende più grandi. Sui nostri pacchetti la trovi chiaramente scritta sul retro.
P.S. i nostri sacchetti sono tutti confezionati con sotto vuoto e aggiunta di Azoto, che prolunga la durata potenziale del prodotto.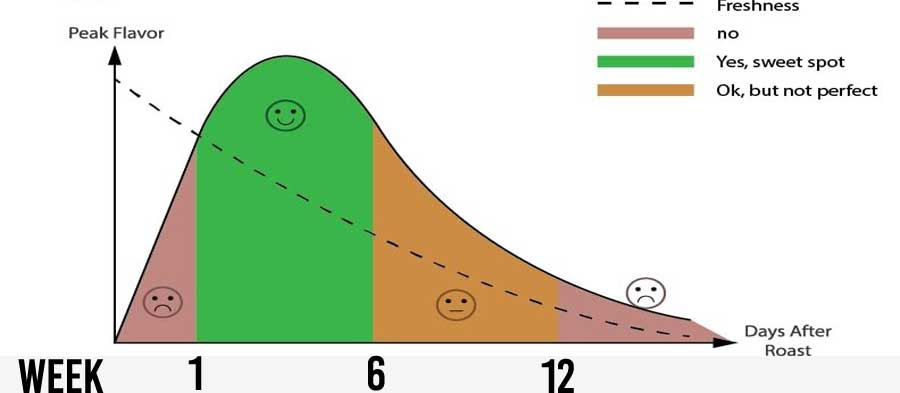 ESPRESSO
Espresso requires some precision rules:
Quality coffee
Roasting within 30 days
Fine Grind
Water temperature around 90-92°
A single serving of 8-9g (double of 15-17g)
Extraction time approximately 25 seconds
The use of quality espresso machines (range from €600 upwards) can ensure a better result.
Machines that also have a coffee grinder to grind "fresh" coffee are preferable
MOKA
The Moka requires a little attention:
Use filtered or bottled water (NO TAP)
Roasting within 30 days
Medium-fine grinding
Fill the boiler with water without going over the valve
Put the ground coffee into the filter without pressing or making ontagnettes, simply level it at the edge
Put on medium heat
Wait for the liquid to rise through the chimney pot, without letting it bubble (TURN OFF AS SOON AS THE FLOW OF COFFEE STARTS TO GO FAST AND COLORLESS)
Mix before serve
The Moka must only be washed with water and any neutral detergents (taking care to rinse thoroughly with water), never in the dishwasher or with abrasive sponges.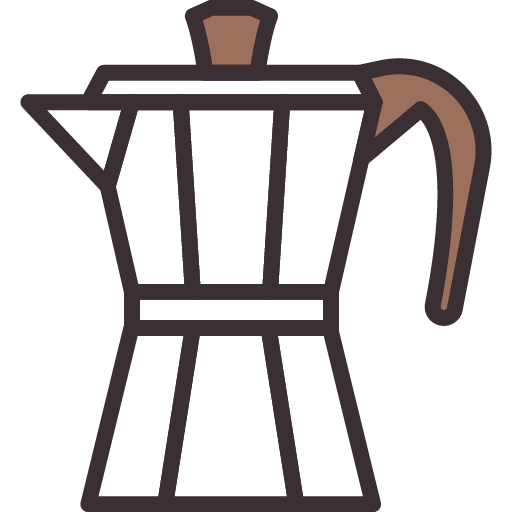 FILTER V60/CHEMEX
Filter or Chemex coffee requires precision in timing and in weights, some advice:
Quality coffee
Roasting within 20 days
Medium grind (medium coarse for Chemex)
Filtered or bottle
Water temperature around 90-94° depending on the coffee used (generally washed at higher temperatures)
About 15g of ground coffee for every 250g of water (chemex at least 30g per 500g of water)
Pre-infuse 30-40 seconds pouring in hot water for double the weight of coffee used
Pour the water in two or three steps at will with a rotational direction being careful not to create too much turbulence
Contact/percolation time approximately 3 minutes (4-5 for Chemex)
A light toast is generally recommended for filter systems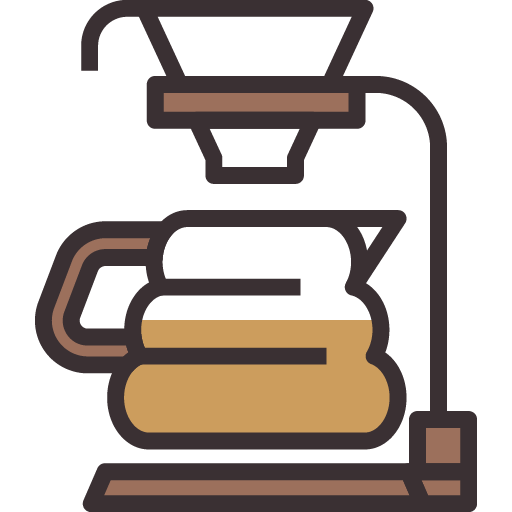 AEROPRESS
The Aeropress requires some precision rules:
Quality coffee
Roast within 20 days
Medium grind (or as preferred)
Use filtered or bottled water
Water temperature approximately 85-90°
A dose of approximately 17g per 200-220g of water
Pour water for pre-infusion for 30-40 seconds
Mix with the appropriate spoon
Then pour the remaining water and close the cap
Turn the aeropress upside down and press firmly but constantly until extraction is complete
Total contact/infusion time of 2-3 minutes
OTHER SYSTEMS
There are dozens of different systems for extracting coffee, we have summarized the main ones here but if you need to know how to do the others not on the list, contact us