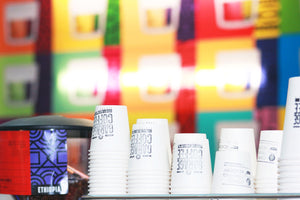 MISSION
In the shop, we sell the best specialty coffees that we select and roast. We want to be ever closer to the Pop (popular) concept and give Veronese and tourists the opportunity to find a place that talks about the best coffee in Verona.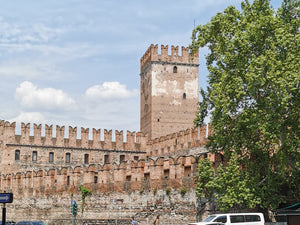 LOCATION
The Garage Coffee Bros. Flagship store was born in May 2022 in the shadow of the spandrels of Castelvecchio in Verona, one of the most important monuments in the historic center of the city, dating back to 1300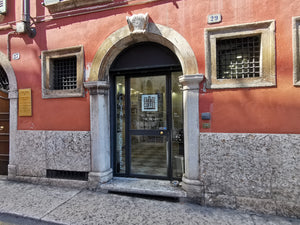 SHOP
A small jewel set in the square that borders the municipal walls, full of the aroma of good coffee, which also pervades the surrounding area. Easily reachable on foot in 5 minutes from the Verona Arena. A wedding favor ready to welcome fans of the best specialty coffees.
late breakfast?
We are committed to providing our customers with the experience breakfast in Verona, and our late breakfast menu is a testament to our dedication to excellence. Come and experience the best coffee and best breakfast in Verona at our café today. We look forward to welcoming you!
EVENTS AT THE VERONA FLAGSHIP STORE
We organize Private Masterclasses for coffee enthusiasts.
One hour from 18 to 19, click here to see the calendar and the various topics.
TEAM
Giulia Simoni is our Coffee Expert in charge of the Flagship Store, with Simone in support some days during the week and the youngest Annachiara who will join us for a few months in the morning. Then there are the "Bros." who will be present at spots in the Flagship on Saturday and some other surprise days!
PROPOSALS
Coffee: In the shop you can find the Specialty Coffees roasted by Davide Cobelli (Italian Roasting Champion 2020), coming from different countries of the world, carefully selected by the Garage Coffee Bros. Team throughout the year, the coffees are all freshly harvested and follow the seasons, they can be bought in beans or ground for the moka or filter, or tasted directly in the shop, where our Coffee Experts Giulia, Annachiara, Simone or Riccardo will delight you with coffee-based drinks extracted with La Marzocco Linea Mini or will follow you in the perfect choice for your needs and tastes.
Late Breakfast: Our late breakfast menu is designed to be savored, with a small selection of delicious pastries. Our ingredients are locally sourced and of the highest quality, ensuring that every bite is a taste sensation, as a wide range of Cookies for example. Take your time and enjoy your breakfast at your own pace, while sipping on the best coffee in Verona.
Accessories: We have selected the best accessories and tools for the world of quality Brewing and Espresso. Here you can find the best brands such as Fellow, Timemore, Hario, Barista & Co., Brita, Chemex, Barista Space, Loveceramics and many others. A real super-selected center of quality accessories from all over the world.