Coffee that respects those who drink it and those who produce it
Specialty coffee made by Artisans "Made in Italy", selected and roasted by the 2020 Italian Roasting Champion
Choose
Find the coffee that's right for you
Receive in 48 hours
Order before 1pm, receive in 24 working hours
5.0 Google Reviews
Our priority is the customer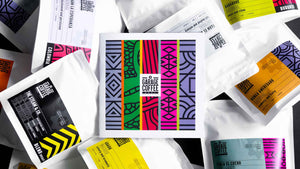 Are you passionate about the best Specialty Coffees but don't have the desire or time to choose the right ones?
Subscribe to our service, you can choose between 2 or 4 packages, directly shipped to your home every month.
Amazing quality and freshly roasted based on your order, this boy is truly a roasting champion! Thanks as well for your friendly explanations. I will order again (and again) that's for sure!
Jan Zitzmann
Superlative and masterfully roasted coffees. Great availability and excellent suggestions to get the best out of their beans. If you are looking for excellence and quality, this is the right place. Highly recommended!
Alvise Zen
Coffee like you've never had before!!!
Silvia Baresi
The Brazilian Mantiqueira Azul is our favourite. We brew it with an aeropress and the result is very delicious.
Sandra Hey
The purchase made on Garage Coffee Bros. was very satisfying: the order was shipped and arrived in a short time, in excellent condition and the coffee is sensational. I will without a doubt be ordering here again.
Anna Maria Giannotta
As a professional Barista, I allow myself to give this amazing place an absolute 5 Star recommendation.
Definitely the best in town.
Ehab Alkaba
Davide introduced me to the discovery of exceptional coffee varieties. A certainty of quality.
Andrea Bressan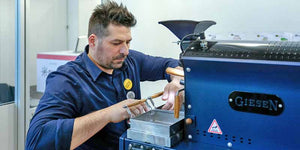 Champion roasts
Our Master Roaster Davide Cobelli
Italian Roasting Champion from 2020,
7th place at the 2022 World Championship
Italian Vice Champion 2023
he personally takes care of each batch of coffee, roasting it carefully and tasting it together with the other elements of the Garage team.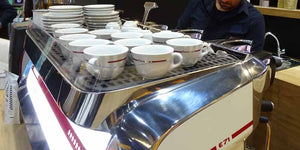 corporate services
We offer specific products for companies, with high quality sustainable coffee.
We can also customize the coffee with your company logo to give you an exclusive product.
more information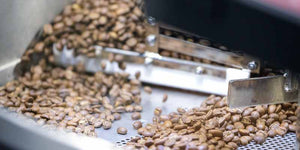 GCB quality SCORE
We roast and taste.
Our evaluation becomes a "qualitative" score that we make available to our customers (you can find it in the form of GCB Score).