100pcs Flat bottom paper filter (Brewista, Kalita wave)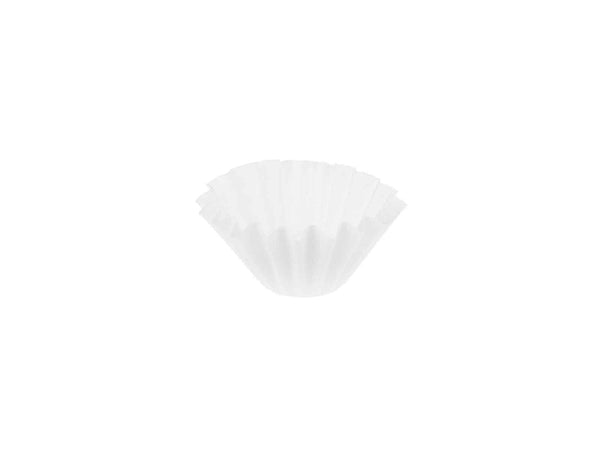 Pack of 100 flat bottom corrugated white paper filters for Glowbeans, Brewista, Kalita wave, etc ...
Attention! This model has low edges, different from the Fellow Stagg model.
If you have any doubts, contact us.
ROASTING
We roast in two different ways, dividing into two main groups, based on the type of extraction:

Light: suitable for Filter/Aeropress-type extractions, or for those looking for a coffee with a note of marked acidity and many aromas.
Medium: suitable for Espresso/Moka extractions, or for those who want a coffee with a much more intense flavor and a touch of bitterness.

GRINDING
There are dozens of different grinds, it can be said that each machine or equipment needs a grind ad hoc.
With us you can choose to buy ground coffee for Moka or Filter.
We have tried to summarize them as follows:
Ibrik/Cezve:
Espresso:
Moka:
V60 Filter:
Chemex:
French Press/Infuser:

QUANTO DURA?
Il caffè ha una durata limitata quando parliamo di qualità. Anche se in etichetta si può scrivere fino a 24 mesi, in genere il caffè di alta qualità, in pochi mesi ha perso la maggiorparte del sapore e dell'aroma. Consigliamo di berlo tra i 7 giorni e i 60 giorni dopo la data di tostatura (a patto che il sacchetto non sia mai stato aperto). Quando il sacchetto viene aperto, la qualità del caffè deteriora rapidamente sempre e in pochi giorni si perdono aromi e sapore. Purtroppo non sempre viene scritta la data di tostatura, soprattutto dalle aziende più grandi. Sui nostri pacchetti la trovi chiaramente scritta sul retro.
P.S. i nostri sacchetti sono tutti confezionati con sotto vuoto e aggiunta di Azoto, che prolunga la durata potenziale del prodotto.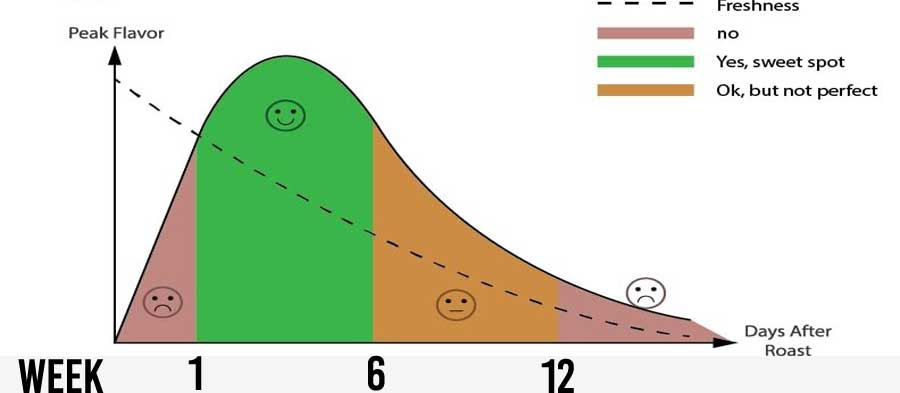 ESPRESSO
Espresso requires some precision rules:
Quality coffee
Roasting within 30 days
Fine Grind
Water temperature around 90-92°
A single serving of 8-9g (double of 15-17g)
Extraction time approximately 25 seconds
The use of quality espresso machines (range from €600 upwards) can ensure a better result.
Machines that also have a coffee grinder to grind "fresh" coffee are preferable
MOKA
The Moka requires a little attention:
Use filtered or bottled water (NO TAP)
Roasting within 30 days
Medium-fine grinding
Fill the boiler with water without going over the valve
Put the ground coffee into the filter without pressing or making ontagnettes, simply level it at the edge
Put on medium heat
Wait for the liquid to rise through the chimney pot, without letting it bubble (TURN OFF AS SOON AS THE FLOW OF COFFEE STARTS TO GO FAST AND COLORLESS)
Mix before serve
The Moka must only be washed with water and any neutral detergents (taking care to rinse thoroughly with water), never in the dishwasher or with abrasive sponges.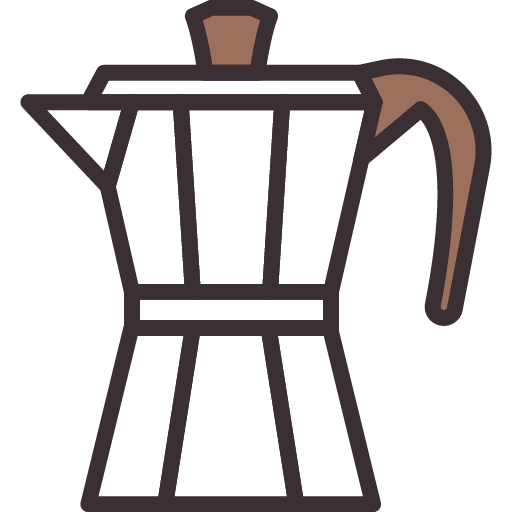 FILTER V60/CHEMEX
Filter or Chemex coffee requires precision in timing and in weights, some advice:
Quality coffee
Roasting within 20 days
Medium grind (medium coarse for Chemex)
Filtered or bottle
Water temperature around 90-94° depending on the coffee used (generally washed at higher temperatures)
About 15g of ground coffee for every 250g of water (chemex at least 30g per 500g of water)
Pre-infuse 30-40 seconds pouring in hot water for double the weight of coffee used
Pour the water in two or three steps at will with a rotational direction being careful not to create too much turbulence
Contact/percolation time approximately 3 minutes (4-5 for Chemex)
A light toast is generally recommended for filter systems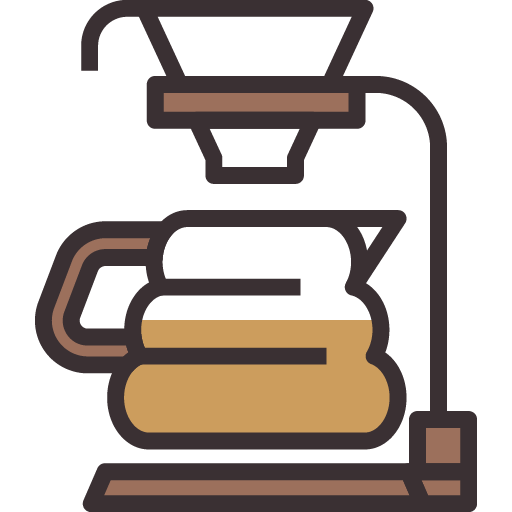 AEROPRESS
The Aeropress requires some precision rules:
Quality coffee
Roast within 20 days
Medium grind (or as preferred)
Use filtered or bottled water
Water temperature approximately 85-90°
A dose of approximately 17g per 200-220g of water
Pour water for pre-infusion for 30-40 seconds
Mix with the appropriate spoon
Then pour the remaining water and close the cap
Turn the aeropress upside down and press firmly but constantly until extraction is complete
Total contact/infusion time of 2-3 minutes
OTHER SYSTEMS
There are dozens of different systems for extracting coffee, we have summarized the main ones here but if you need to know how to do the others not on the list, contact us