COLOMBIA - EL DIVISO - WASHED LONG FERMENTATION
Finally a Great Value Washed Colombian Specialty! We routinely come across Natural Colombians, the latest trend, but we were committed to finding the authentic essence of Colombian Specialty coffee, and here it is! This extraordinary coffee, with notes of ripe and tropical fruit, fresh and with a lively acidity, not exaggerated but balanced with a medium body and a persistent flavor, becomes one of our favorite coffees of this period.
sensory description
Sensory Notes: Apricot, melon, floral
technical description
Package weight
250g

Origin

Colombia

Area

Wheels

Cooperative/Farm

El Divided

Microlot

white ball

n

you

Altitude

1950-2100m

Variety

Red Bourbon

Process

Washed (long fermentation)

Moisture

10,6%

Density

734g/l
full description
The plantation: To reach El Diviso it is necessary to climb a narrow path on a steep hill planted with coffee, the final destination is rewarded by a breathtaking view of the valley.
The person behind this heavenly place is a strong and inspiring woman, Señora Blanca Bolaños. He's lived and worked here for so many years that he's stopped counting time. She was born in the south of Huila and has spent her entire life in the San Agustin area. He believes this region is a paradise and will never choose to leave this spectacular place. Even more now when her children help her here and become her loyal supporters.
In coffee, Blanca has found a stable source of income and an authentic passion. She knows that a great cup of coffee comes from hard work and dedication, and this has taught her to pay attention to detail. In addition to coffee, he grows beans, peas and corn. His favorite part of working in the field is seeing how the crops grow and then being able to harvest the coffee with his own hands. Selective cherry picking is essential for her, because if you do these things right from the start, the end result will be great too. And what a job it does! To improve coffee production, Blanca has participated in various training courses and has been involved with Women Power and Huila Programs. This helped boost her self-confidence and introduced her to specialty coffee. He improved his farm management and harvesting and post-harvest practices. His current commitment is to keep his land's environment healthy, improve the soil and nutrients for the coffee crops, and renovate the fermentation tank. She is convinced that these efforts and investments will result in excellent quality coffee and will help her stabilize her income and improve her and her family's living conditions. His farm is also proud to be Rainforest certified.
It also participates in various competitions, such as the prestigious Cup of Excellence. For four years in a row, she has been among the finalists several times. About the competitions, she said that it was a fundamental lesson for her. Recognition encourages her. The fact that she saw that her hard work and investments increased her value in the eyes of others motivated her to continue her work. Blanca hopes to set an example for the younger generation, encouraging them to stay in the region and attract coffee, because the new generation is the future of even bigger coffee. She is also very active in cooperation with other women in the region. They see it as an opportunity to learn and share amazing experiences, leading to better pay for their work and a better quality of life for everyone. This is what matters and opens the door to a brighter future.
The process: Cherries are harvested only when ripe. Take immediately to the farm, sort in tanks of water, and remove the meat. They are then placed in closed tanks for 30 to 40 hours, to favor fermentation in an environment saturated with CO2. In this phase, the notes of ripe fruit develop. Washed, dried slowly on raised beds for 16-21 days, thus keeping the coffee fresh thanks to slow dehydration. Left to rest in parchment for 60 days and peeled.
ROASTING
We roast in two different ways, dividing into two main groups, based on the type of extraction:

Light: suitable for Filter/Aeropress-type extractions, or for those looking for a coffee with a note of marked acidity and many aromas.
Medium: suitable for Espresso/Moka extractions, or for those who want a coffee with a much more intense flavor and a touch of bitterness.

GRINDING
There are dozens of different grinds, it can be said that each machine or equipment needs a grind ad hoc.
With us you can choose to buy ground coffee for Moka or Filter.
We have tried to summarize them as follows:
Ibrik/Cezve:
Espresso:
Moka:
V60 Filter:
Chemex:
French Press/Infuser:

QUANTO DURA?
Il caffè ha una durata limitata quando parliamo di qualità. Anche se in etichetta si può scrivere fino a 24 mesi, in genere il caffè di alta qualità, in pochi mesi ha perso la maggiorparte del sapore e dell'aroma. Consigliamo di berlo tra i 7 giorni e i 60 giorni dopo la data di tostatura (a patto che il sacchetto non sia mai stato aperto). Quando il sacchetto viene aperto, la qualità del caffè deteriora rapidamente sempre e in pochi giorni si perdono aromi e sapore. Purtroppo non sempre viene scritta la data di tostatura, sopratutto dalle aziende più grandi. Sui nostri pacchetti la trovi chiaramente scritta sul retro.
P.S. i nostri sachetti sono tutti confezionati con sotto vuoto e aggunta di Azoto, che prolunga la durata potenziale del prodotto.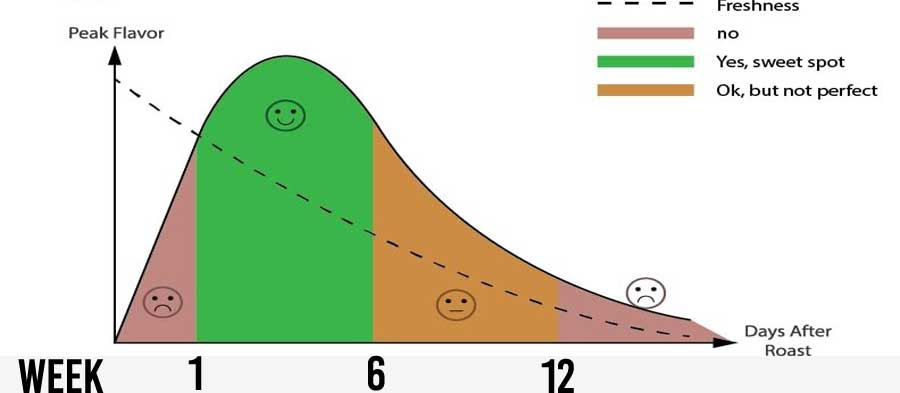 ESPRESSO
Espresso requires some precision rules:
Quality coffee
Roasting within 30 days
Fine Grind
Water temperature around 90-92°
A single serving of 8-9g (double of 15-17g)
Extraction time approximately 25 seconds
The use of quality espresso machines (range from €600 upwards) can ensure a better result.
Machines that also have a coffee grinder to grind "fresh" coffee are preferable
MOKA
The Moka requires a little attention:
Use filtered or bottled water (NO TAP)
Roasting within 30 days
Medium-fine grinding
Fill the boiler with water without going over the valve
Put the ground coffee into the filter without pressing or making ontagnettes, simply level it at the edge
Put on medium heat
Wait for the liquid to rise through the chimney pot, without letting it bubble (TURN OFF AS SOON AS THE FLOW OF COFFEE STARTS TO GO FAST AND COLORLESS)
Mix before serve
The Moka must only be washed with water and any neutral detergents (taking care to rinse thoroughly with water), never in the dishwasher or with abrasive sponges.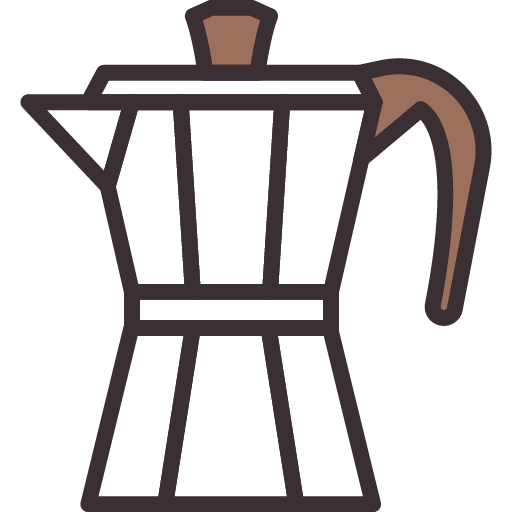 FILTER V60/CHEMEX
Filter or Chemex coffee requires precision in timing and in weights, some advice:
Quality coffee
Roasting within 20 days
Medium grind (medium coarse for Chemex)
Filtered or bottle
Water temperature around 90-94° depending on the coffee used (generally washed at higher temperatures)
About 15g of ground coffee for every 250g of water (chemex at least 30g per 500g of water)
Pre-infuse 30-40 seconds pouring in hot water for double the weight of coffee used
Pour the water in two or three steps at will with a rotational direction being careful not to create too much turbulence
Contact/percolation time approximately 3 minutes (4-5 for Chemex)
A light toast is generally recommended for filter systems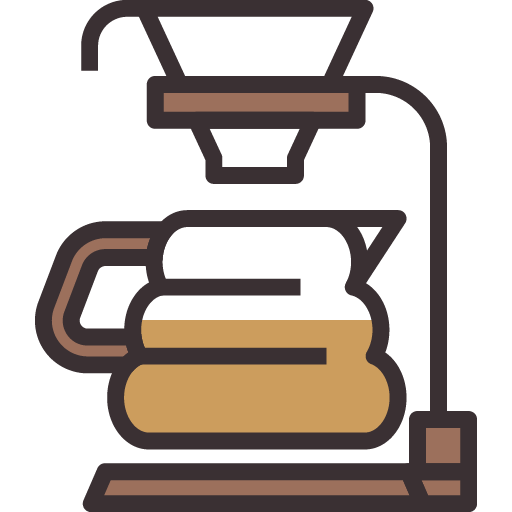 AEROPRESS
The Aeropress requires some precision rules:
Quality coffee
Roast within 20 days
Medium grind (or as preferred)
Use filtered or bottled water
Water temperature approximately 85-90°
A dose of approximately 17g per 200-220g of water
Pour water for pre-infusion for 30-40 seconds
Mix with the appropriate spoon
Then pour the remaining water and close the cap
Turn the aeropress upside down and press firmly but constantly until extraction is complete
Total contact/infusion time of 2-3 minutes
OTHER SYSTEMS
There are dozens of different systems for extracting coffee, we have summarized the main ones here but if you need to know how to do the others not on the list, contact us